As DIY enthusiasts, you can use design software for sublimation to making DIY and highly customized designs. These designs can be printed on various materials like mugs and t-shirts using a sublimation printer and sublimation ink. This is what you called sublimation.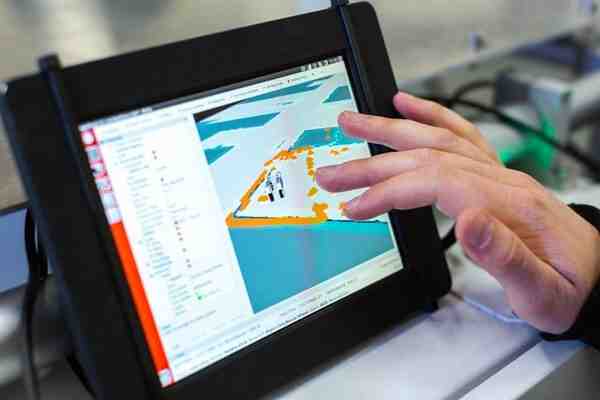 You can use different software available to draw your design for sublimation. But you can't go for any software because whether you are new to sublimation or are experienced, you know you have to get off on the right foot.
And for that, quality sublimation software is a must. To help you choose the best design software, we have developed this guide. We have jotted the 7 best design software for sublimation printing.
Take a look, but first:
What is Sublimation Design & Printing?
You might be familiar with dye sublimation. This process transfers ink onto different garments. These garments can be hoodies, t-shirts, socks, or some other material. With dye-sublimation, you can transfer your custom designs with highly specialized ink.
This process works using a water-based dye that will bond with your garment's polymer. The ink has special properties, and it sticks to the polymer of the garment permanently. Now, this bonding is nothing like those flimsy heat transfer papers.
This is a permanent bonding, and it gives you an idea to try out different designs. It is a pretty comfortable and affordable process, and you can do it in front of the comfort of your home. For that, you will need to have some design and a printer that can bond the design to your garment.
How Can Sublimation Be Done Effectively?
There are various highly sophisticated sublimation software programs available on the market. With the help of these programs, you can conveniently design a variety of graphics and drawings.
It is not just about sticking some stickers to your garment. It's going to be permanent on your garment. Therefore, it needs to look great. And you can achieve that with the help of sublimation software programs.
These programs need to have some special tools and plugins in them so you can work on a variety of designs in either vector or graphics format. The designs need to be of high quality and have proper detailing, so they look good on your garments. This is where these sophisticated programs come into play.
Are These Software Programs Expensive?
Well, some of them are, while others are entirely free to use. We have included them both in our list of best programs below. It's all about the tools and plugins to access using these programs.
Software programs like Adobe and Corel Draw are all paid, and they also come with all the premium features you need for sublimation printing.
In contrast, many software keeps things simple and provides you with only the essential plugin. So, you don't have to go for expensive programs. Just go for the right ones based on your needs and requirements.
But whatever software you end up, make sure it supports ICC color profiles, or you will never get your colors right on the garment. This is something highly crucial to the overall quality of the print results on garments.
The good thing is that most software programs come with support for these ICC color profiles. The software we have reviewed in this article all support these profiles.
What are These ICC Color Profiles?
If you don't know about these profiles, then don't worry. We are here to guide you. Colors are complicated, and when you use them on computers, they become even more complex.
These tones have to be consistent with the ones that will be there in your printer as well. This is something completely different from how our eyes interpret these colors. Being in sublimation printing, you must understand these colors to ensure that the color prints are always consistent with how they are perceived.
These profiles are software program-based color representations. These profiles map a program into an actual color profile. You can imagine the program turning 0s and 1s into RGB colors that are displayed on your screen. That is something quite impressive but complex.
You might be using sRGB right now because this is the most commonly used color profile, and it shows pretty well. But when it comes to dye-sublimation, you need to be a lot more considerate.
However, creating and installing these profiles can be pretty time-consuming. The good thing is that there are ICC color profiles available for download for the most commonly used sublimation inks. You can continue to use these profiles until you decide to go for an advanced and more customized solution.
Best Design Software for Sublimation Reviewed
1. Adobe Photoshop, Illustrator & Indesign
These are three different software programs. Adobe Photoshop is the software that first comes to mind whenever we talk about design and graphics.
Everyone knows what Photoshop is and what it is capable of. This software can help you edit your graphics or photos, and it was developed first in 1988 for Mac OS and Windows.
There are many different plugins in this software and various editing tools as well. They are there to enhance your design to a whole other level.
For example, image editing becomes simple with this software, and if you are looking for a 3D excursion, you can do that too with Adobe Photoshop.
If you are a designer, then this is just the tool that you need in your hands. You will be able to create various cool designs and stuff for sublimation printing using Adobe Photoshop. This software comes with a subscription plan of $33.99 per month
There is some other great software by Adobe, including Illustrator and Indesign, and they are also quite phenomenal. For original photos and graphics, you can use Photoshop, but if you are looking to deal in vector graphics, you should consider going for Adobe Illustrator.
The Illustrator is a Photoshop companion that was initially designed for macOS. Photoshop's focus is on digital photo improvement, while Illustrator emphasizes logo design and typesetting.
This companion program also has various tools that you can use to adjust your layout and draw/edit your design. Illustrator also has a couple of subscription plans. For personal use, it will cost $9.99 and $33.99 for the enterprise solution.
Indesign is the program that will allow you to create posters, ebooks, magazines, and any other design-related items. This program is available in different settings, and it also comes with text settings for Arabic and Hebrew.
When you use it with Photoshop and Illustrator, it's a total package, and you won't be needing anything else at all. This program comes with a monthly plan of $20.99 and $52.99 a month for full creative cloud.
2. Corel Draw
Another popular software apart from Adobe Photoshop is Corel Draw, a pretty powerful alternative to the one we just mentioned above. Again, it's graphics design software that comes with an extraordinary content library.
There are thousands and thousands of templates, photos, and gradients here and you have access to them all using this program.
The user interface of this designing program is extremely flexible, and you can customize it according to your preferences. This is a huge benefit that this program has over its competitors. This program allows you to improve and enhance your design skills to a whole different level.
One of the best features of this program is that it works quite smoothly and you won't have to deal with any lags either. And the best part is that you can import your files from a variety of other formats.
This program supports 48 different formats. You can bring your files from an advanced 3D modeler like AutoCAD to a simple design and presentation tool like MS PowerPoint.
If you are a serious design engineer, you can use this program to full stretch. This software program has a monthly subscription of $16.50, while the full version will cost you $474 for a lifetime.
So, whether you are dealing in logo making or handling digital photo enhancement, this program will allow you to handle all your design jobs very efficiently.
This program is also part of Corel's full graphics suite, including their bitmap editor named Corel Photo-Paint and a range of other graphics programs. But if you compare it with Photoshop, you will notice that Photoshop has more precise tools. Plus, it is not as versatile as Photoshop either.
3. GIMP
For image manipulation, you need to consider GIMP for sure. This program is an open-source editor. It will allow you to help edit images and transcode various images that you can use to create a final piece for your sublimation printing.
This program is available in Linux, macOS, and Windows, and it comes with a range of different features such as image editing, color-changing layers editing, and so much more.
With these programs, you can also import various image formats, and you can perfectly work on those photos you have taken from your mobile phone and digital cameras. In addition, you can export your files in various formats along with source code files.
If you are looking to do some final touch-ups to your files, you need to consider this program. And the best part is it's completely free and open-source programs. So, it works very much like Photoshop.
But of course, it is not better than the original program. But comparing a high-quality software program like Adobe Photoshop with a free-of-cost open-source program like GIMP is a little bit unfair.
Nevertheless, they both have their place when it comes to sublimation printing. If you haven't heard about GIMP before, you need to try this program out. After all, this is entirely free. Moreover, it does image manipulation well.
It's a pretty capable program with so many features that are very similar to photoshop, and this makes a comparison in your mind.
You can do a lot of design work, and there are those very family smart layers as well. If budget is your primary concern, then you need to go for this program for sure.
4. Pixlr
You don't have to download or purchase a soft program if you have decided to use Pixlr. It's an online photo editor that is a preferred choice for many designed for some time now.
Here's the best part… You can edit any of your photos directly from your browser, and that too without paying for anything.
With the help of this editing tool, you can edit anything you want, and it supports various image formats, including PNG, JPEG, PSD (Photoshop), and so many others. You will be able to access smarter tools for enhancing your photo, and it is pretty fast.
You will be able to create and edit content very quickly, and there are some fantastic designs you can create using this program. Therefore, it is a top choice if you are dealing with printing shirts.
In addition, Pixlr also offers its subscribers a plethora of stock content that will help a lot in improving your designs. You will also be able to stay updated with the latest trends when using this design tool.
There is a free version and a couple of subscription plans that will cost $4.99 and $14.99 a month. This tool is pretty convenient to use as you can use it directly from your browser. It's all about cloud services with Pixlr, and it's a pretty cost-effective solution for you to consider as well.
If you are dealing in basic graphics and are not looking to work with those high detailed design stuff, you should use this tool for your sublimation printing endeavors.
5. Inkscape
Inkscape is a top choice design software that you can use because it has an amicable user interface. However, it can also help in improving your sublimation printing design details significantly.
It has many gradients and tools that you can use in various combinations to make astounding changes to your final designs. In addition, you will be able to access numerous ready-to-use plugins.
You can customize these plugins according to your needs. You can also use various preset filters to get your work done in no time at all.
It is a free-of-cost open-source program as well, just like GIMP. But it is significantly different from GIMP and, of course, is different from Photoshop as well.
But there is no cost that you will have to pay while using these programs, and you can use various plugins and tools in this program.
The transitioning process might not be that smooth, and it will depend a lot on your system's specs. But still, for a budget-friendly option, it does work pretty fine.
This program can handle vector graphics pretty well but can work on digital photo enhancements much better.
The user interface is quite simple, and you won't have to go through a learning phase to get used to this tool. The screen templates available here are highly responsive, and there are many custom plugins to support you as a designer.
In addition, the tool can autosave your design, and you won't have to deal with the fear of losing all your work in case of a technical error or a power outage.
6. Gravit Designer
This designing software is all based on HTML coding, and if you have some experience with coding, then working with this program will be a piece of cake for you. You will be able to design a range of different creative ideas using this tool.
It has a very easy-to-use dashboard, and it also features cross-platform portability. In addition to that, there are various design tools present in this program, such as Lasso, Bezigon, and Pen Tool. So, it's a very versatile tool that you can use for a variety of design purposes.
One of the best features of using this program is that it's highly customizable and is extranet easy to use. There are multiple options available for you to export different file formats. This feature is convenient for you if you use a variety of other designing software programs.
Plus, you can always add vector graphics to your designs. This feature makes the Gravit Designer an ideal choice for sublimation designing. You can use the free versions of this software program and go for the pro version with an annual subscription of $50.
These software programs might seem to be a bit tough to use in the beginning, especially if you don't know how to code. But getting used to it won't take much time either.
You might still think that there is a much easier option to try out on the market. We couldn't agree more.
But if you have some experience with coding under your belt, then working on this software won't be a thing for you. It's a pretty good quality program that provides you with different options for sublimation printing.
7. Affinity Designer
The Affinity Designer works and feels just Like the Illustrator by Adobe. There are various grid systems that you can use to work with and snapping options available too.
These features will allow you to lock those objects and carry on working on your design elements using various features and tools.
This program allows you to work on pixels as well as vector design. That is why it is one of the better tools you can use for sublimation printing plus, it also comes with a zoom feature that allows you to zoom in on your work as close as you want for more detail.
As a designer, you can use this software program and create a range of fabulous designs with as much detailing as possible in a clean and smooth interface.
However, if you are looking for a cheaper alternative to Adobe Illustrator, you don't need to look any further.
You can use it with your Adobe Photoshop software program and save a few bucks. It can easily export and import images from other programs. You will be able to adjust multiple layouts and draw and edit your designs with ease using this program.
Moreover, you can purchase this program after paying a one-time cost of $4499. This might seem substantial at first, but this tool is a pretty good one, and you will notice that the program is worth every penny.
This program is much cheaper than what Adobe Illustrator will cost, and it works fairly better than that program as well. If you are using any other site than Adobe, this needs to be a part of that suit, and you will notice that you will never miss using the Illustrator by Adobe.
Choosing the Best Software Program for Sublimation Designing
When it comes to sublimation designing, there are different software programs available on the market. However, choosing the best one that meets all your needs can be difficult if you don't know what to look for.
Here are some features that you must consider when choosing the right sublimation printing software program. These features will allow you to make the right buying decisions according to your sublimation printing needs.
User interface
Go for a software program with a user interface that you are accustomed to. Even if you are not used to it, the interface must be simple to understand and use.
If you can customize your user interface, such flexibility will go a long way and make the program much more convenient for you to use.
Free or paid subscription
Choosing between a paid or a free plan is all up to you. Most software programs come with limited features in their free plans. On the other hand, you will have access to some special features and tools when you go for the subscription.
Choose your features based on your needs. For example, if you think you will use some paid features, going for a paid subscription always helps.
Plugins and tools
These plugins and tools are the most important things that will make or break your software programs for sublimation printing. Therefore, you have to look closely at these services and features. Make sure you look at these features first and then choose a software program.
Vector or graphic
You also need to look at the type of editing that a software program allows you to do. For example, if you will deal with vectors, you will need a program that offers more specialized vector editing.
But if you need graphics editors, then you should go for a graphics editing program. Some programs allow you to work on both forms equally well.
File support
If you work in different file formats or work with different programs, you must have a close look at the file support of the program you will be working on.
For instance, if you work in Photoshop, you need to go for the program that supports PSD files and others. Look for the formats that you can import and export to your sublimating software program for more convenience.
Operating system
Check out the operating system compatibility of the software. Some programs can work on all operating systems, including Linux, macOS, Windows, and others.
Some of them are browser-based as well, while others are cloud-based. You need to pick the right one based on your preferences.
FAQs
Can you make sublimation shirts with Cricut?
Now, you can't sublimate with Cricut, but this program allows you to print using your printer with the help of Cricut Design Space and then print and cut.
In addition, Cricut will enable you to access a wide range of images that you can use for sublimation designs. For example, you can use glitter with heat transfer vinyl for sublimation using this process.
Can I use a regular printer for sublimation?
No, not all printers can use that specialized sublimation paper. This is due to the construction of a sublimation paper. On the regular paper for the printer, it's the ink that does all the work.
And many printers don't come with ink cartridges and printheads that work well in the sublimation process. Therefore, you need to have the right kind of printer designed for sublimation printing to work in this regard.
Final Word
There you have it. Now you know the best design software for sublimation. Sublimation is a fun thing for DIY enthusiasts. There are all kinds of sublimation software programs available on the market that you can use to design your printed mug, t-shirt, hoodies, or whatever you want. Some of them are cloud-based, while others directly installed in your PC.
Some of them are high-end software programs that come with all kinds of plugins and tools. So you can use them for all types of creativity with vectors and graphics.
You must understand that these programs are highly sophisticated, and some of them are expensive as well. But you only need to go for the best option based on your needs. If you don't need some tools or services, you don't have to pay for them either.
The Adobe Suite is your best option because it allows you to work with graphics as well as vectors. And there are so many photo and video editing tools that are accessible to you.
You can use them to create all kinds of different stuff for sublimation printing. Of course, there are various other free options available, and you can price the right one based on your needs.