We rely a lot on Spotify's (or any other streaming service's) algorithms to find us the next earworm.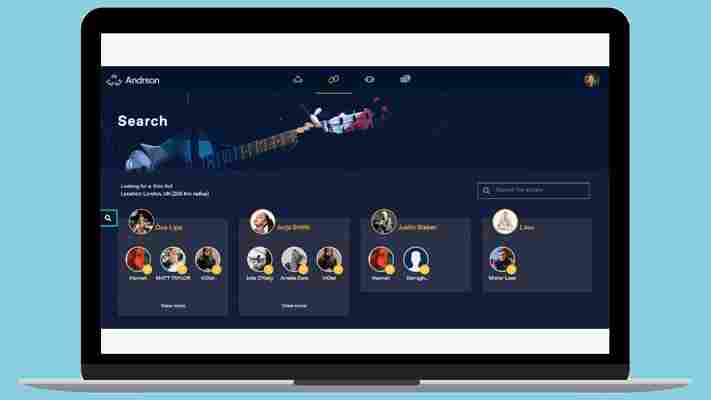 To find the next big artist, record labels and executives need to listen to demos or go to gigs in search of gems. Andrson is trying to change all this by breaking down songs and providing more data about tracks.
What problem is it solving?
When we listen to a new artist, we mentally compare them to songs and bands we know. Andrson is making this phenomenon possible by using AI to assign a similarity score to a band and their songs.
For example, a music executive can search for artists that are similar to Bruno Mars or Ariana Grande. The platform shows the percentage similarity of a musician to these artists or their songs. There's also a location filter that could narrow down the search for artists in their vicinity.
For artists, it gives a platform to showcase their songs and get discovered for gigs, and sign deals with music labels.
The company believes that Spotify and other music services are designed to make already popular music more popular and that hinders artist discovery. So by putting an onus on what they call "pure audio analysis," Andrson wants to highlight any artists even if they have one recorded song.
Where's the AI?
Andrson's AI prowess lies in its ability to match songs and artists on multiple levels. The company says that often songs are associated with mood labels that are assigned by humans.
For example, when an executive for Sony would be looking for a background track for a romantic scene, they might be typing in keywords such as "romantic" or "love" in a software.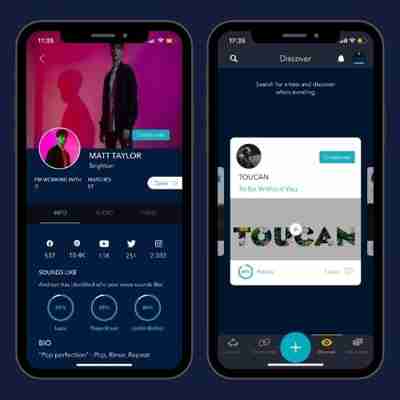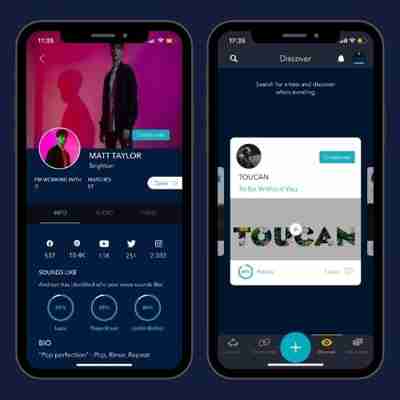 In Andrson, they can do that and search for tracks that fall in the category of a certain song the executive is looking for instead of going through millions of songs under a mood label.
Plus, it gives them the option to save some money and not use a popular track that might be expensive to license.
Andrson lets artists upload their songs and videos to their platforms. Once that's done, the algorithm looks at more than 600 data points — including genre, instruments, era, and type of vocals — to analyze the song and categorize it in different ways from likeness to other artists and genres.
It also finds out the most catchy or prominent part of the song that will make you like the track.
How was it trained?
Andrson says that since music is a multi-faceted phenomenon, it uses multiple datasets from different academia and genres to train its algorithms. These datasets have various thousands of tracks with existing data points that could help with training the neural network.
Plus, the company has created a feedback loop to train its algorithm based on tracks uploaded by users.
Let's talk about some stats
Andrson has over 10,000 artists on the platform across six continents. The company works with more than 50 companies that include booking agents and major record labels from across the world.
What's next and what are the challenges
Neil Dunne, the co-founder of the company, told me that after a while Spotify appears to recommend the same set of artists to you and that could get boring. While Andrson is aimed towards connecting music industry executives and artists, it could also let fans discover hidden gems.
To let listeners discover underground music, the company has launched its AI-powered tool called ReWrapped . It analyzes some of your favorite tracks from Spotify Wrapped and suggests songs that you might like. If those songs are not on Spotify, you'll get a link to stream them on Andrson.
The company's working on removing as much bias as possible from their system. They admit that every AI system has an inherent bias, so their idea is to remove genre or popularity bias from the songs.
Currently, many artists, such as Billie Eilish and BTS, are producing songs that are not bound by traditional genres or structures. Andrson hopes that its temporal and spectral analysis can analyze these tracks in a different way. Plus, the company says that as newer artists are coming to the platform it hopes that its algorithm can identify the next genre-bending star before anyone else does.