Latest update on June 10, 2020 at 11:34 AM by David Webb .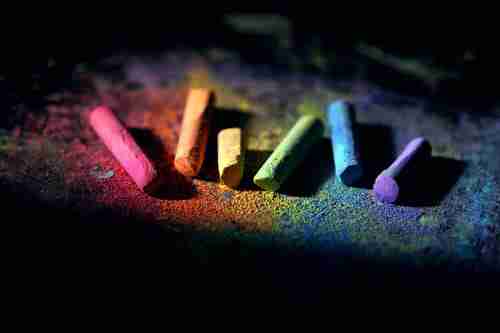 Children and teenagers across the world have been out of school for several months now, and whilst some are going back to school progressively, others will have to wait until September. In this article, we will provide a selection of diverse and interesting apps, divided into 3 age categories, to help you and your children continue to learn and have fun at the same time.
Top Apps for Little Ones: Aged 2-6yrs Old
Elmo Loves 123s
An App packed full of songs and videos about numbers, Elmo Loves 123s is sure to become a fast favourite with your little ones. This Sesame Street classic, features video clips, over 60 colouring pages, counting games, jigsaw puzzles and much more to help your children learn the basics in numbers and counting. Your children will have fun with Elmo and Abby while learning how to identify numbers, addition and subtraction, problem solving and number tracing.
Download it for Android and iOS for a one-time fee of $4.99.
Homer Reading: Learn To Read
Featured on the TODAY Show, Homer Reading is an innovative, fun and interactive way to help your child learn to read. You can combine your child's interest with their age and ability, to create a personalised learning plan as the app includes thousands of expertly designed lesson on ABCs, phonics and sight words. The app contains hundreds of stories your child will enjoy using to learn to read and also improve their reading, from classics fairytales to modern favourites.
Enjoy a free trial on Android and iOS.
Animals for Kids
Animals for Kids filled with beautiful photos, is a great app that allows you and your child to explore the world of nature and animals. Not only can your child learn creature names, but they can also get a glimpse into the animal kingdom and test what they've learnt or understood with a fun game at the end. Animals are divided into 3 groups: 'domestic animals and pets', 'forest animals' and 'animals of the world' and an important feature of this app is the use of real, full length photos of the animals rather than unrealistic drawings. With the simple interface and voice prompts, even children who cannot read yet can fully enjoy the app and learn the animal names by themselves.
Download it free for Android and iOS.
Top Apps for Growing Kids: Aged 6-12years
DuoLingo
Perhaps the king of free language apps, DuoLingo comes with a stellar reputation. Suitable for both children and adults alike, you can start as a complete beginner and advance using bite-sized lessons whilst having fun at all times. Regardless of your child's language level or experience, they can improve both their vocabulary and grammar skills, learning new words, basic phrases and verbs daily. Duolingo offers courses in 22 different languages and it enables you to practice speaking, listening, reading and writing skills whilst using it. Track your improvement on the app and see how far you advance whilst in quarantine.
Download it free for Android or iOS.
Lightbot : Code Hour
Lightbot: Code Hour is a great programming puzzle game where the player is required to use programming logic to advance and solve levels. It is a great introduction into computer science and programming as it is presented in a fun and engaging way. By guiding a robot to light up tiles and solving levels using commands, players gain a real understanding of basic programming concepts such as instruction sequencing and procedures and loops. The app features 20 levels and can be played in over 20 languages.
Download it for free for Android and iOS.
STEM Kids: Science, Technology, Engineering & Math
As one of the most data-rich applications with a huge subject scope, STEM Kids:Science, Technology, Engineering & Math is simply a must for any primary school child. Not only is it beautifully presented with wonderful pictures and huge amounts of information, but a lot of the subject areas go far wider than school curriculums allow and so your child will be exposed to new information and areas of science, yet unknown to them. The app is designed so that children can explore it themselves or also read the facts and explanations aloud with parents.
Download it for free for Android here.
Top Apps For Young Adults: Aged 12-18yrs
Photomath
Struggling with math? Just can't grasp how equations work? Photomath is one of the most highly rated educational apps available today and will sort your math woes out. The idea behind it, is that it explains how to can reach answers without actually solving the problem for you, in doing so, you'll go through the process and learn it for life. You can instantly scan both printed texts and handwritten maths problems, upload them into the app and Photomath will break down the problem in easy-to-understand steps for you. The app supports over 30 languages, can provide multiple solutions and best of all it's free!
Download it for Android and iOS.
General Science for Competitive Exams
This application really speaks for itself. It is an encyclopedia of all things science, packed into an Android app that can even be used offline. Not only does it cover the three main fields of physics, biology and chemistry but it contains a mountain of subcategories in each, ranging from diseases and human physiology to semiconductor electronics. It also presents the subjects in a way that makes it very easy to prepare for exams and answer topical questions.
Download it for Android here.
Evernote
Evernote is an application we've included to help you study. This renowned app has appeared on countless lists as an invaluable asset in exam preparation and also in this unique situation we find ourselves in due to the Coronavirus. With Evernote, you can sync all your notes and notebooks across all devices, write and collect ideas or checklists, share notes and lists with others, scan, upload and also importantly comment on documents either handwritten or printed. A very useful resource to help you get organised while revising for exams or on a daily basis as you learn, Evernote can even serve as your digital planner and notebook as you take lecture notes directly within the app.
Make learning easier and download it today for Android or iOS.
Image: ©Sharon McCutcheon @ Unsplasom