Blender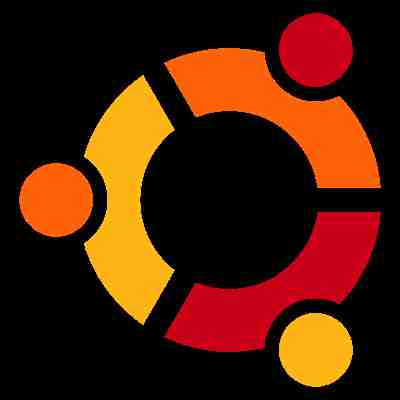 We will start right off the bat by one of the most famous and versatile 3D design software. Blender has the advantage, compared to the other big names such as SolidWorks, to be free and Open-Source, enabling a lot of people to work on various projects with it.
The huge community behind it also ensures a constant flow of new models and addons to use, which is a great way to improve your skills. From 3D Printing to 3D Animation, you can make almost any design if you take the time to do so.
Blender tutorial for more information and precious advice on this software. Do not hesitate to take a look at ourfor more information and precious advice on this software.
FreeCAD
FreeCAD enables you to create a parametric 3D design, which makes it particularly efficient for mechanical or engineering designs. It is fairly easy to learn, so you could even use it if you never used CAD software before. Being Open-Source also makes it particularly customizable. For example, you can add new functionalities or automate processes directly by writing scripts.
HeeksCAD
HeeksCAD is a good way for people who are new to 3D design to learn how to handle this kind of CAD software. It offers all the common functions you would need to make basic (yet good) 3D models.
Just like FreeCAD, you can use parametric designs to create and modify your objects. You may encounter difficulties if you try to realize complex models (a lot of the usual tools are not available yet), but again this is not the main goal of HeeksCAD.
OpenSCAD
OpenSCAD is CAD software that enables you to work on solids in two different modes. Indeed, you can either use constructive solid geometry, where you define your design as a result of primary operations (such as sums or subtractions), or use a classic extrusion technique, where you make 2D designs that you then turn into 3D. Either way, the software is fitted to export an STL file and has a good community behind it to support you whenever you have issues.
LibreCAD
QCAD
Solvespace
If you are not looking for aesthetics but pure efficacy, then Solvespace is made for you. Solvespace might interest you more if you know C++, as the software was written in this language. The advantages of Solvespace are that it's free and open-source software.
The learning curve is quite rough, but if you are confident in your skills, there is no doubt that you'll be able to make almost anything with this software.
This 3D software provides you all the tools you would find in a big name of 3D Modeling Software, such as SolidWorks or AutoCAD. Even if the interface is minimalistic, the huge amount of possibilities it offers is more than enough to compensate. On top of this, it is a quite small software and needs only 6Mo to be installed.
Solvespace is a parametric CAD program that will allow you to work in both 2 and 3D. Among its tools, you can find volume measurements, exporting 3D wireframes as DXF and STEP tools, toolpath as G code, value entries thanks to arithmetic expressions, and analysis with STL check. On top of all of that, you will be able to work with dimensions and constraints
Wings 3D
Wings 3D is a good alternative to classic 3D Modeling Software. It is very user-friendly, all its commands are made to be clear and intuitive. The actions you can take depend on the context and the object you are working on.
As it is not a parametric modeling software, it is difficult to use Wings 3D for engineering or mechanical designs. However, you may find everything you need for every other project, so do not hesitate to give it a try.
DraftSight
VariCAD
VariCAD is a license-based CAD program. However, it is very affordable compared to other 3D software and offers precise tools to design mechanical parts. For example, besides the classical tools, you would find anywhere, predefined ISO parts are available for screws or bolts to make sure they fit with their real use.
Being one of the only software you can purchase for Linux platforms, VariCAD surely fills a niche in the world of 3D modeling software.
BricsCAD
3D Slash
3D Slash is a great software for beginners. It is easy to use, free, and works with blocks, like a popular game Minecraft. This 3D modeling software is based on editing the blocks with dedicated sculpting tools. It is very simple and straightforward. It is playful and great to get familiar with 3D design.
3D Slash also allows for STL file export which means you can 3D print your models, either with an online 3D printing service or on your desktop 3D printer.
MakeHuman
This 3D modeling software was designed especially for character creation. It is especially interesting for video games and animations.
MakeHuman is a free 3D software, but despite that provides you with really rich options. You will start with a basic humanoid, which you can adjust by parts: face, torso, arms, and legs. You can edit gender, hair, and characteristics depending on age. There are also plenty of options in terms of clothing, from formal to casual.
This software is quite powerful and also allows you to work with the character's rigging options. The tools are extensive enough to even work with facial muscles.
Open Cascade
Meshmixer
Meshmixer is a very popular 3D modeling software. It is designed to work with already prepared 3D design. It has plenty of tools to optimize models, hollow them, generate joints between models, repair your models, or scale them. Thanks to all those options, Meshmixer is especially interesting for if you're planning to 3D print your 3D design, it is truly powerful and definitely on top of the list of the most popular 3D software.
Onshape
This is a great CAD software for professional users. It will be very beneficial especially for teams working on one project. Onshape works with any device you can imagine, including smartphones.
It has a wide range of mechanical design tools. It allows multiple people to work within one file thanks to built-in cloud software where all the CAD data is stored. It manages a master model, so there is also no need to save multiple versions and avoids confusion and mistakes in sharing the file between different users.
Modo
We can confirm with our first-hand experience that Modo is has a fairly easy learning curve. It was developed with visual effects and industrial design in mind more than engineers. In terms of creating 3D models, this 3D software works with polygons and subdivision surface modeling.
When it comes to animation, Modo uses particle engine and procedural animations. To make the 3D modeling process faster, it also allows you to record macros and apply repeated actions when needed.
BRL-CAD
BRL-CAD is placed among one of the oldest. It is free and open-source software and with +30 years of experience, it will provide you with stable performance. Its User Interface is pretty straightforward and typical for a CAD program.
It offers interactive geometry options, ray-tracing rendering tools, scripting support, and network distributed framebuffer support.
LeoCAD
LeoCAD is a very user-friendly beginner 3D modeling software. Everyone knows LEGO, right? This 3D program works exactly with those bricks. It is open-source CAD software which is so easy to use, it's literally child's play.
It is capable of handling larger projects, however, it is not software aimed for professional applications unless your job requires a LEGO castle to be 3D modeled.
Siemens NX
This CAD software was developed for mechanical design. It provides the user with tools for engineering design, simulations, and tests that were designed to speed up the 3D modeling process.
The user interface of Siemens NX is quite typical for CAD software. It also provides you with tutorials to get a better, in-depth understanding of all the options.
This open-source and free CAD software is perfect for beginners, as it is specifically designed as Linux CAD Software and offers general tools. However, LibreCAD just works in two dimensions. To actually print something in 3D this software on its own is not sufficient enough. Still, it is a good place to start, if you are relatively new to CAD.This Linux-compatible CAD software works like LibreCAD in 2D and is free as well as open-source. It is specifically designed for technical drawing plans. The compatibility with AutoCAD is a big advantage. QCAD is a great option for beginners and is used by all kinds of users, like hobbyists or successful architects. QCAD also impresses with its library of CAD parts, that users can use for their own work or as inspiration.AutoCAD is unfortunately not compatible, with Linux, but DraftSight is and may also be the closest thing to it. The advantage of downloading DraftSight for Linux is that there is no need in learning a new program. This Linux CAD software is not free, but there are different price levels to choose from depending on which version you need. DraftSight also offers users a 30-day free trial.This Linux CAD software can also be used as an alternative for AutoCAD. BricsCAD is located in a higher price segment. With $365 for one year BricsCAD classic is the cheapest option. This option offers 2D modeling on a high scale. If you want to purchase the full package it will cost $2,355, but you do not have to renew the license every year. In this package, BricsCAD provides everything that is needed from a Linux CAD software, like 3D design creation, simulations, and many more services. Open Cascade is a tool for simulation and helps to test your 3D model. However, it can also be used to create 3D models as well. It gives the user the option to view their model not only in AR but also in VR. And is capable of designing 2D as well as 3D models. As a beginner, this tool can be a bit challenging as it was created for engineering purposes, but users with experience can use the advantages of Open Cascade Software.