Graphic design is a very large field and it gets larger day by day. One of the very original aspects of graphic design is the logo design. Logos have been around for a long time, identifying brands and making them stand out.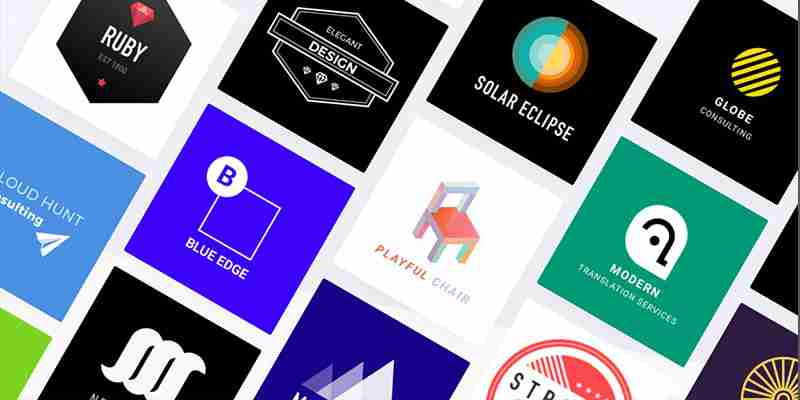 So, here is our list we are going to discuss today about:
best logo design software for beginners.
To create a professional logo that perfectly conveys the identity and values of the brand you need the right design software for logos. Moreover, if you are just starting your journey in logo design then this list is for you.
Before we start talking about any design software to use, we shall talk about what are the tools and features that we need to pay attention to. First, it is extremely important to pick vector-based software, why? Because you are designing a logo that will be used in different sizes according to the needs and for that, the logo will be resized, thus you need to make sure that your design will not lose any quality while scaling.
Second, you need a software with advanced drawing tools because it is very likely you will make your logo from scratch.
With that been said, let us take a look at 7 of the best logo design software for beginners!
‐——————————–
In this video we are going to talk about 7 logo design software for beginners, they each have different tools and features. Also, they vary in their workflow and learning curve, but they are all suitable for beginners.
7- Logo Design Studio Pro
Logo Design Studio Pro is a logo maker platform from Summisoft. It's such an easy-to-use tool for creating clear logos. It was a top-selling software for two decades because of the simplicity of it plus the amazing logos that have been created within it. The software is compatible with desktop in addition to that it is browser-based.
Logo Design Studio Pro does not require any previous experience. It offers you a range of different graphic elements that you can choose from. It comes with more than 2000 templates and 6000 graphics, shapes, and fonts. All the objects are customized. You can manipulate the layouts and templates, change colors, edit styles, and more.
Logo Design Studio has different effects, gradients, logo shadow, glow, blur, and others. This editor is vector-based that produces logos with high clarity and sharpness.
However, Logo Design Studio Pro can be limited to some design capabilities. But when it comes to beginners this software is a powerful tool. This software is not free. You can have it for a one-time payment of up to $49.99.
6- Inkscape
Inkscape is an open-source graphic design tool. This is not the easiest software for beginners, but it is perfect for a logo design. It has many powerful features allowing you to easily manipulate elements in order to create outstanding logos that will communicate your brand professionally.
Inkscape is vector-based which is highly demanded in logo design. It makes the resizing and scaling of logos possible without any quality loss or fuss.
Image source : Youtube /ExplainingComputers
It comes with a range of tools in a very intuitive workplace making it one of the most effective software for beginners and professionals. It is a free logo maker with tools like text adding and modifying, color palettes, and so on.
It also has other tools such as fill, stroke, gradients, effects, color modes, transparency, and more, all available for you to design a good-looking logo.
If you are looking for a free and open-source logo maker then Inkscape can be very helpful for you. The community behind it is very active as well, so you can easily find resources and video tutorials to get started.
5- Tailor Brands
Tailor Brands is a minimal-free logo maker. This tool was created to help small businesses to create their brands even with no design skills or previous logo experience requirements.
Tailor Brands is easy to use with a sequence of questions to result in you a clean professional logo based on your answers. It comes with many professional templates, beautiful fonts, and outstanding pre-designed elements and icons.
Tailor Brands is free to use and free to download the logo once done but only with low resolution; which is suitable for website and social media. To download your logo with a high-resolution vector file, you need to pay up to $3.99 for Basic Plan, $5.99for Standard Plan, and $12.99 For Premium Plan.
Along with the logo design, Tailor Brands also offers you the ability to design other graphics like business cards, social media posts, and others. Matching them with your designed logo.
Image source :
Tailor Brands has the power to simplify the logo design process and make it super easy. However, it is limited to those who need more design capabilities.
4- Designhill
Designhill is an online logo-maker for quickly creating awesome logos. It is very suitable for beginners. Anyone can use it to create stunning logos with no design skills at all.
Designhill is powered by artificial intelligence. To design your logo you are required to provide some information about your brand. Like the business name, type, nature, color palette, symbols, icons, etc. Then the editor will generate plenty of professional options to choose from.
Image source :
It will display them on real objects like business cards, etc. to better see how the logo will look like to the end-user. The suggested logos are then customized. You can edit colors, shapes, and sizes.
Designhill is great and makes the process of designing a logo easy and simple. However, to download the file you need to pay $20 for low-resolution or $65 for high resolution.
3- Adobe Illustrator
Image source : Youtube /GVFXTutorials
Adobe Illustrator is the most famous vector-based editor. It is the most popular logo design software for both professionals and beginners because it offers great and advanced tools and a high level of control over logo designing.
Illustrator is full of features that will simplify the design process for you. Besides, it has a bunch of useful features when it comes to logo design. With this software, you are able to import scanned sketches to base your design on them. This feature is extremely handy since most designers start sketching their ideas on paper then transform them into digital.
Image source :
The process of sketching on paper first is highly recommended, so if you are a beginner we highly recommend that you start your design process from scratch on paper first because it can be a solid step before you move to the software.
Adobe Illustrator comes with many drawing tools such as brushes, shapes, pen tool, path tools, and more. You can add text with more than 16 thousand fonts. And you can choose from the many pre-designed templates and vectors.
Image source : Youtube /hikeart
Other tools that will make your visual design more precise are the grids that will help you master perspective, depth, and distance. The pixel grid is a magical tool to perfectly align objects.
Coloring in Illustrator is the most fun! You can add beautiful gradients that interact with objects. Using CMYK or Pantone colors, gradients can be added to strokes as well.
Image source :
Other powerful and handy tools to mention for logo design within Illustrator are layers, effects, live painting, etc.
Adobe Illustrator produces vectors so you don't need to be worried while scaling or resizing your logo. This is very amazing and professionals use this while making your logo for different purposes or platforms such as websites, social media platforms, etc.
Image source : Youtube
Purchasing Illustrator is totally worth it. Some may argue that Illustrator is only for professionals but if you are willing to have a career or at least do something serious in logo design or graphic design in general, then learning Illustrator is the right thing to do besides it not super hard! Its UI is quite intuitive and well organized. In addition to that, there are plenty of video tutorials on YouTube and online courses to learn Illustrator.
2- Hatchful
Image source : Youtube
Hatchful is a free logo-maker from Shopify the e-commerce platform. Hatchful works on iOS and Android devices, and it is available for desktop. It is one of the easiest tools for creating logos, with an extremely friendly interface. It is very simple to use especially for beginners. Therefore, if you have no experience in logo design, this app is for you for making logos on the go.
Hatchful will create professional, clean, high quality, and accurate logos with a huge number of templates with no previous skills required.
It uses AI for creating logos. All you have to do is to provide it with some input you need like choosing which category, style, business name, and where this logo will be used as social media platforms for example.
Then, with the use of machine learning, Hatchful will generate hundreds of logo suggestions. From different logo variations, you can choose and customize any design. You can change the colors, palette, fonts, icons, layouts, and more.
Image source :
Once you are satisfied with your logo, you can download it for free with high resolution. In addition to that, if you would like to update to the premium version, it will charge you $8.99.
1- Canva
Image source :
Canva is a graphic design web-based tool you can use on any browser. It is super easy to use and very suitable for beginners. It is a drag and drops editor, to create many types of graphics including logos. It has also a free logo maker with advanced features.
Canva is intended for professionals as well as non-designers. It has a simple UI and produces high-quality graphics that will stand out beautifully.
Want to make a logo with Canva?
Image source :
It's easy! Enter your logo information like the name and the type of your brand business. Choose from the existing templates and then Canva will create a sample for you automatically.
Canva's logo maker allows you to edit a logo sample. Such as changing the arrangement of elements to the way you like. You are able to edit fonts and icons. It has also many templates up to hundreds.
Image source :
Not only that, with Canva, you can bring your own design as logo elements. It gives you importing options to incorporate your own graphics instead of the pre-designed ones.
It offers you a huge number of illustrations and graphics for free besides, you are able to switch to the premium for more stunning resources. Moreover, the Canva logo maker has animation options. You can make a simple logo animation for intros and so on.
Image source :
Nowadays, logos are necessary for all businesses and with the emerging growing number of start-ups every day, you as a graphic designer or future designer you will definitely get an order from a client to create a logo for him.
So prepare yourself, master the needed tools, and get all the skills that will allow you to blow your client's minds. Make sure that your logo conveys the brand identity, has beautiful colors, and perfectly communicates your business value