Updated: Jan 01, 2022 By: Dessign Team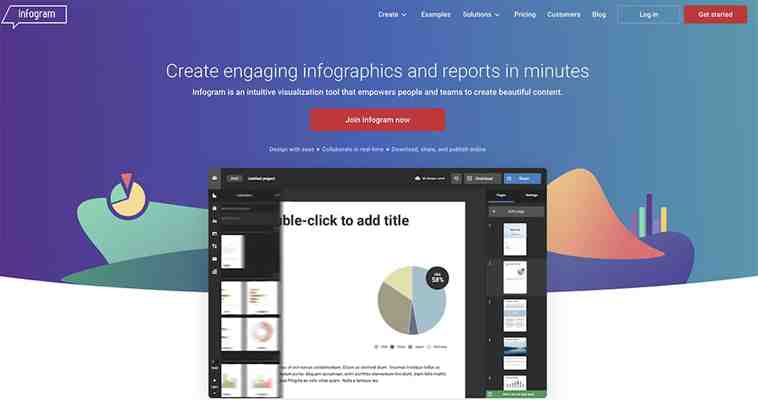 Are you looking for the best free graphic design software for your next project? We found the best websites spots to offer free software for designers who are looking for cost effective ways to create and design graphics. We put together a great collection of the best software for design without having to pay anything for it, they are 100% free to use for anyone from beginners to advanced users.
We know that most creative professionals use the top software such as Adobe Creative Cloud, where you have Photoshop, Illustrator and InDesign but they all cost money, if you just a beginner or student looking for free Photoshop alternatives that will also let you create beautiful designs, we found great alternatives for your to test it and use it for free. If you just starting in design you will find those tools easy to use, install and create basic to advanced, banners, ads, postcards, business cards, illustrations, drawing apps, flyers ,etc.. Best free online portfolio websites to build simple site online.
If you need to get some free illustrations to get you started or places to get free stock photos we also have great post for you. We hope you find the right free design software to help you get started in the field of design and illustrations so you can get your creativity flow and become professional graphic designer who earns living doing what they love.
Platform: Browser, Windows, macOS, Linux, ChromeOS
Browser, Windows, macOS, Linux, ChromeOS Rating: 4.8/5.0 Stars
Whether you're working on graphics for marketing materials, websites, icons, UI design, presentations, or social media—or just like creating cool art—Gravit Designer PRO gives you all the power, precision, and flexibility you need to unleash your creativity.
Gravit Designer is a free full-featured vector graphic design app that works on ALL platforms. Unlock the full power of your creativity with fast and flexible tools tailored to professional designers. Easy to use for beginners, yet powerful enough for professionals.
Gravit Designer runs smoothly on ALL platforms – Windows, Mac OS, Linux, Chrome OS, Progressive Web App, and in-browser, allowing you to easily transition to as many devices as you want.
Platform: Windows, Linux, macOS
Windows, Linux, macOS Rating: 4.6/5.0 Stars
GIMP is a cross-platform image editor available for GNU/Linux, OS X, Windows and more operating systems. It is free software, you can change its source code and distribute your changes.
Whether you are a graphic designer, photographer, illustrator, or scientist, GIMP provides you with sophisticated tools to get your job done. You can further enhance your productivity with GIMP thanks to many customization options and 3rd party plugins.
GIMP provides the tools needed for high quality image manipulation. From retouching to restoring to creative composites, the only limit is your imagination. The file format support ranges from the common likes of JPEG (JFIF), GIF, PNG, TIFF to special use formats such as the multi-resolution and multi-color-depth Windows icon files. The architecture allows to extend GIMP's format capabilities with a plug-in.
Platform: Browser, iOS
Browser, iOS Rating: 4.9/5.0 Stars
Launched in 2013, Canva is an online design and publishing tool with a mission to empower everyone in the world to design anything and publish anywhere. Canva is the best free fully editing photo retouching software for the creative community, with photo manipulation, to color picker, you can design and create the most beautiful brochures, business cards, flyers or anything you can imagine. Canva is also great for creating online images for banners, ads, Facebook banner ads with just few clicks any beginner can create most beautiful graphic designs for free.
Platform: Browser, Windows, Linux, iOS
Browser, Windows, Linux, iOS Rating: 4.8/5.0 Stars
Vectr is a free graphics software used to create vector graphics easily and intuitively. It's a simple yet powerful web and desktop cross-platform tool to bring your designs into reality. Get started immediately without the massive learning curve. Vectr's intuitive tools let you focus on what truly matters – creating beautiful graphic designs.
Send anyone a Vectr document for real-time collaboration without the wait. Others can watch you create and edit designs live, whether you're in the web app or desktop version. Unlike raster graphics, vector graphics are always crisp and clean. Create blur-free logos, presentations, cards, brochures, website mockups, or any 2D graphic with Vectr.
Platform: Browser
Browser Rating: 4.9/5.0 Stars
FREE SVG editor! Designed to allow anyone to customize Vecteezy content before they download it, or create beautiful vector designs from scratch directly in your browser. Easy for beginners. Powerful for Professionals. Built with everyone in mind for the modern web. Built directly into our website for a streamlined workflow. No need to download an app or install anything.
Platform: Windows, Linux, iOS
Windows, Linux, iOS Rating: 4.7/5.0 Stars
Krita is a professional FREE and open source painting program. It is made by artists that want to see affordable art tools for everyone. The Krita project was started by the KDE community in 1998. Krita is still part of the KDE community: all Krita contributors are KDE community members!
An intuitive user interface that stays out of your way. The dockers and panels can be moved and customized for your specific workflow. Once you have your setup, you can save it as your own workspace. You can also create your own shortcuts for commonly used tools.
Over 100 professionally made brushes that come preloaded. These brushes give a good range of effects so you can see the variety of brushes that Krita has to offer.
Platform: Browser, Windows, macOS, Linux
Browser, Windows, macOS, Linux Rating: 4.8/5.0 Stars
With it's powerful tools and brilliant effects, Klex makes it easy to create stunning and memorable designs for your business, family and friends.
Klex runs with the same powerful engine that runs Gravit Designer. This means you have the same impressive technology from a professional tool, but simplified to be accessible to literally anyone who wants to produce amazing graphics.
Professional design within your reach with just some clicks. Guaranteed headache-free, with all the freedom you need to make your perfect design. Create anything from social media posts, business cards, invitations, presentations, book covers and much more with our stunning preset layouts, or personalize them and have your professional looking design ready in just a few minutes!
Platform: Browser
Browser Rating: 4.8/5.0 Stars
Create engaging infographics and reports in minutes. More than 35 interactive charts and over 550 maps to help you visualize data, including pie charts, bar graphs, column tables, and word clouds.
Infogram is an intuitive visualization tool that empowers people and teams to create beautiful content. Take your stories to the next level with object animations. Set objects to zoom, bounce, flip, fade, and slide effortlessly into your work. Powerful analytics gives you detailed viewer demographics, average on-screen rate, and how many people shared your content.
Platform: Browser, iOS, Android
Browser, iOS, Android Rating: 4.7/5.0 Stars
Pixlr the Online Photo Editor that lets you edit photos and create great designs right in your browser for Free. Experience next level, intuitive photo editing and graphical design with AI-powered tools for quick yet professional edits. Our editor opens almost any image format such as PSD (Photoshop), PXD, JPEG, PNG (transparent), WebP, SVG and more. Start from an empty canvas or select one of our professionally crafted templates.
Say goodbye to boring and repetitive editing tasks with AI design tools. One click is all it takes to remove backgrounds perfectly from your photos, cut out every strand of hair and more! Let AI and Machine Learning take your photo editing and background removal to a new level!
Platform: Browser
Browser Rating: 4.6/5.0 Stars
Photopea is a web-based raster graphics editor used for image editing, making illustrations, web design or converting between different image formats. Photopea is advertising-supported software. It is compatible with multiple web browsers, including Opera, Edge, Chrome, and Firefox.
Platform: Windows, Mac OS, Linux
Windows, Mac OS, Linux Rating: 4.5/5.0 Stars
Whether you are an illustrator, designer, web designer or just someone who needs to create some vector imagery, Inkscape is for you!
Inkscape is a Free and open source vector graphics editor for GNU/Linux, Windows and MacOS X. It offers a rich set of features and is widely used for both artistic and technical illustrations such as cartoons, clip art, logos, typography, diagramming and flowcharting. It uses vector graphics to allow for sharp printouts and renderings at unlimited resolution and is not bound to a fixed number of pixels like raster graphics. Inkscape uses the standardized SVG file format as its main format, which is supported by many other applications including web browsers.